Ken Baris
kenbaris@jordanbaris.com973-736-1600CEO
Envision, Empower & Energize
Carol Abdo
cabdo@jordanbaris.com973-736-1600 x 214
Director of Operations & ReferralsBranch Manager LivingstonManagement of the admin staffand operations for all of our offices, including incoming andout-going referrals
Blossom Vernon
bvernon@jordanbaris.com973-763-7700 x360Senior Vice PresidentBranch Manager West OrangeBranch managers get personal satisfaction in empowering and energizing their team. They maintain a productive and efficient work flow that results in more transactions for associates.


Pamela Taylor
pamtaylor@jordanbaris.com973-994-1234Director REO ServicesBranch Manager SOMABranch managers get personal satisfaction in empowering and energizing their team. They maintain a productive and efficient work flow that results in more transactions for associates.
Carol Maslin
cmaslin@jordanbaris.com973-736-1600Director of Training &Career DevelopmentResponsible for the development and implementation of training programs designed to help our associates grow a successful business.
Linda O'Connell
loconnell@jordanbaris.com
973-736-1600 x 210
Listing Coordinator &Receptionist West OrangeProcesses and oversees listings to support associates and clients. Additionally Linda is responsible for ordering business cards and sign riders & lockboxes.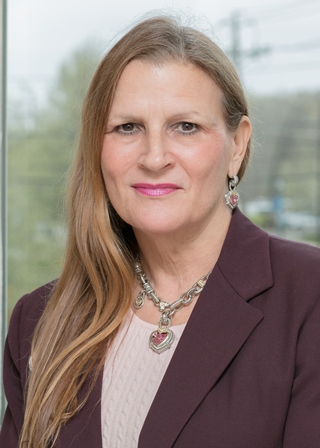 Ellen Quentzel
equentzel@jordanbaris.com973-736-1600
Director of CommercialSales & LeasingAs a prominent factor in the commercial brokerage scene, she is more than willing to sit down and review commercial brokerage with those who ask.
Lisa Moleski
lisam@jordanbaris.com973-736-1600 x 217
Director of Accounting
Responsible for all Financialrelated tasks that take place forthe entire company includingpayroll, escrow deposits andtracking as well as commissioncollection and payout.
Alison Joachim
ajoachim@jordanbaris.com
973-994-1234
Director of Luxury Lifestyle& Relocation CoordinatorCoordinates Incoming & Outgoing Referrals. Redefines Luxury Real Estate marketing.

Bruce Marcus
bmarcus@jordanbaris.com
973-736-1600

Talent Engagement DirectorIdentifies and Recruits, smart, motivated talent to joint the Jordan Baris Real Living Team
Crystal Wiggins
cwiggins@jordanbaris.com973-763-7700
Director of Rentals
Crystal leads our residential rental efforts and our "In-House" rental agency program for owners of multifamily complexes where we handle all vacancies and can maintain floorplans, preferred leases and all needed for effective and timely leasing.

Testimonials
" Alison was a very helpful and responsive agent, and I'd recommend her to a home buyer. As a first time home buyer, I felt that I was in good hands throughout the process. "
- 11/9/2022 - decaruso24
" Ali did a fabulous job selling my house! She is the consummate professional and was very accessible during the entire process. I highly recommend her! "
- 10/20/2021 - carolynjsimon1
" Extremely engaged; very knowledgeable and always available via phone, email or in person. Highly recommended! She was willing to condo sirT and wait for inspectors when I was not available. Excellent connection to my closing attorney and her support staff. "
- 7/26/2021 - aalutwak
" Alison was great and always ready for whatever my family needed. She showed us dozens of homes, many that she suggested and others we wished to see. When it came time to make an offer she worked into the night, even leaving dinners out to take phone calls. In this aggressive market you want this realtor. "
- 5/4/2021 - psmeraldo89
" Alison was fantastic to work with: very communicative and knowledgeable, very professional and easy to get along with. She understands what you are looking for and finds a perfect home for you. She provided all the needed help and info for the area and NJ. If i sell or buy again i will only go to her and would recommend her to anyone i know. "
- 4/4/2022 - ksenia 11
" Lovely to work with and very knowledgeable. Took my opinions into consideration and didn't pressure me to accept her thoughts if I wasn't comfortable with them. "
- 12/13/2021 - barbarakatz58
Previous
Next